Known as the cultural capital of Canada, Stratford is the perfect place for a romantic getaway and is considered one of the most romantic places to visit in Ontario. If you love theatre, music, fantastic food, and natural and historical beauty, Stratford will set the perfect tone for your weekend away.
Stratford Date Ideas
Stratford is one of Ontario's most charming towns with lots to see and do. Escape the hustle and bustle of everyday life and plan a romantic date night away in Stratford with a special someone. Here are a few ideas for romantic things to do and see during a romantic weekend getaway in Stratford:
Experience World Class Theatre & Music
Stratford is named after the place where William Shakespeare was born for good reason. Home to the Stratford Festival – North America's largest classical theatre showcase – this picturesque town is celebrated by seasoned theatre-goers from across Ontario and far beyond.
The 2019 Festival playbill is already available, and there is a show suitable for everyone: from the fan-favourite, Billy Elliot the Musical, to the Shakespeare classic, Henry VIII, there is something for everyone to enjoy – no matter your theatrical taste.
When you visit Stratford, don't be surprised to happen upon countless live musical acts around every corner. Professional street performers and expert players fill the walkways with a wide variety of ear-pleasing melodies. If you're a music lover, be sure to catch several wonderful performances at the Summer Music Festival that takes place throughout July and August.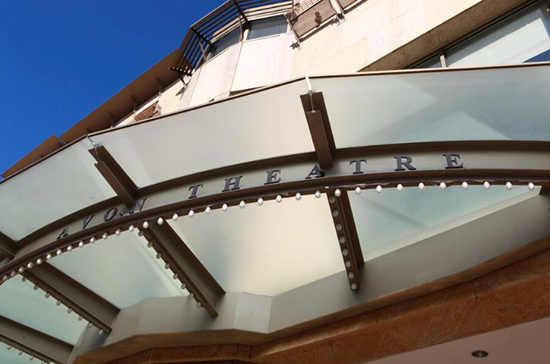 Wine & Dine with the Best
Stratford offers countless places where you can enjoy breakfast, lunch and dinner, and many of these hotspots are on the main strip or within walking distance of it. Discover one-of-a-kind cafes where you can indulge in an elevated coffee – free from the interruption of your little ones asking where this or that is.
For a romantic dinner, your choices are endless. If you appreciate charm and unpretentious, but sophisticated, steakhouse fare, try The Parlour Steakhouse where you'll find a diverse menu that offers comfort foods finessed with culinary excellence.
Enhance your dining experience and order Stratford's most talked about dessert, the Pavlova at The Parlour Inn. Order one to share with your sweetheart – or two if you don't feel like sharing!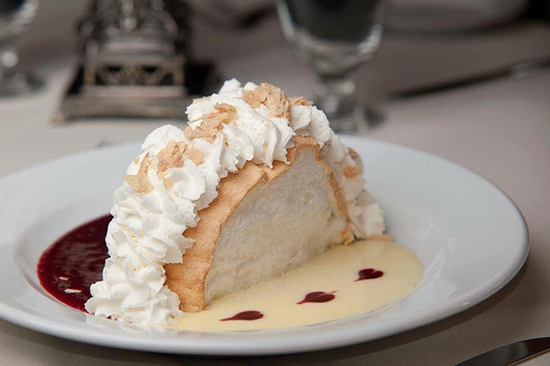 Explore One of Ontario's Most Romantic Towns
The gardens, Avon River and the families of gorgeous swans that adorn it are not-to-be-missed when visiting Stratford. Stroll hand-in-hand with your partner as you take in the gorgeous Shakespearean Gardens. Walk down the main street to see several heritage buildings and the unique architecture that defines Stratford as an elegant blast from the past.
Book a Romantic Stratford Getaway with The Parlour Inn
Book your Stratford getaway stay at The Parlour Inn to ensure you can easily access all that Stratford has to offer for your romantic getaway. You'll be charmed by the accommodations and you'll love the classic features such as beautiful woodwork and stained-glass ceilings that are reminiscent of the hotel's 19th-century beginnings.