For beer and spirit enthusiasts, a trip to Stratford is a must. Stratford has long been known for its robust and active culinary scene, and in recent years has been complemented by a growing number of craft breweries and distilleries. For a perfectly quaint brewery and distillery day trip in Ontario, be sure to add the region of Stratford to your list. Here's a look at some local Stratford breweries and distilleries you can't miss:
Junction 56 Distillery
Experience a whiskey distillery that was born of and is sustained by pure passion and a dedication to excellence. Junction 56 Distillery celebrates Stratford's history as a railroad town, while also leveraging innovative distilling techniques to craft some of the area's best whisky, gin, vodka and other naturally-flavoured cocktails.
Whether you want to take a tour of the entire distillery or you just want to take part in a guided sampling, Junction 56's knowledgeable staff team will be happy to share their unique story and products with you.
Visit Junction 56 Distillery for more information.
Herald Haus Brewing Co.
Stratford is surrounded by a robust agricultural community, and Herald Haus is proud to incorporate our local farmers' high-quality produce into its brewing. Finding its home within Stratford's heritage district, this Victorian building, built in 1890, reflects Gothic architecture and offers a great variety of ales, APAs and lagers.
Visit Herald Haus Brewing Co. for more information.
Black Swan Brewing Co.
A favourite with locals and visitors, Black Swan Brewing is the love child of two Stratford-area teachers who are passionate about sharing the best-possible beers paired with our town's vibrant agricultural landscape and history.
Taste three styles of beer – English Pale Ale, Porter and India Pale Ales – that are each thoughtfully crafted to announce colourful flavour profiles, different levels of hops and intensities of colours. Stop by this brewery for a tasting and pick up great beers that you're supposed to sip and savour slowly to engage with the full craft experience.
Visit the Black Swan Brewing for more information.
Shakespeare Brewing Co.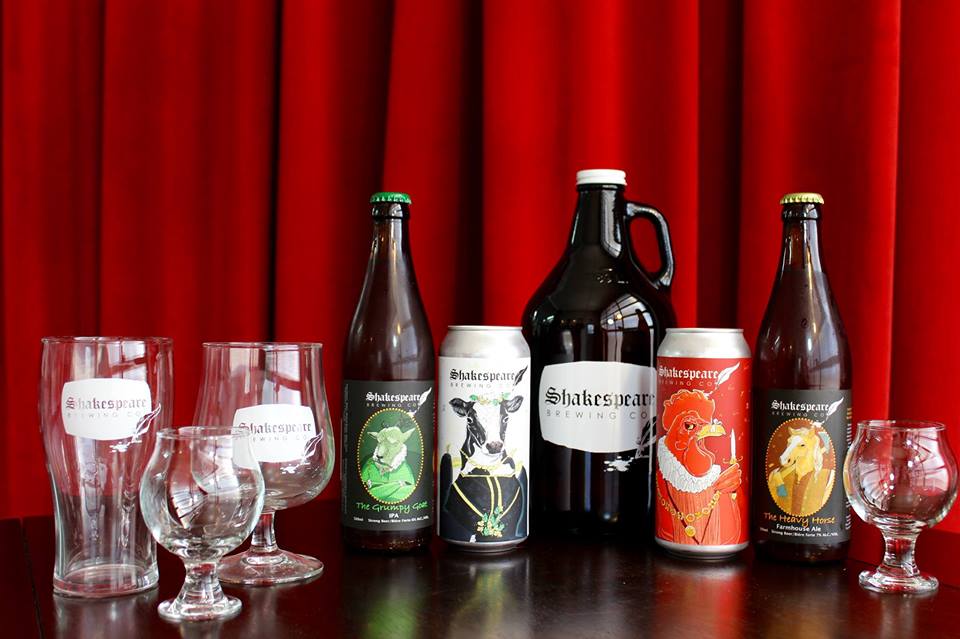 Inspired by Stratford's long history of celebrating the Bard, a husband/wife duo launched Shakespeare Brewing Co. in 2017. Inspired by their travels throughout Europe, they transformed an old school bus garage into a brewery with a small retail space.
Whether you want to pick up a few bottles for your next celebration or you want to sit on their patio and sip away a lovely Stratford evening, Shakespeare Brewing Co. is a wonderful choice for unpretentious beer lovers.
Visit Shakespeare Brewing Co. for more information.
Jobsite Brewing Co.
It takes a lot of imagination and hard work to transform an old lumber yard into a pristine brewery, event space and retail outlet. So, after tackling and conquering that massive undertaking in our town, you can just imagine how much heart and soul these two local brewers put into their lagers and ales. Visit for the cool atmosphere and stay for the delicious beer at Jobsite Brewing.
Visit Jobsite Brewing Co. for more information.
Book Your Brewery and Distillery Getaway with The Parlour Inn
We look forward to being the place you fill up on great dining, comfort and charm in Stratford, Ontario. 
The Parlour Inn is conveniently located within walking distance or a very short drive from each of the breweries and distilleries mentioned above. Book your stay at our chic hotel and enjoy dinner within our award-winning gastropub after a day of sampling our area's best spirits and beers.