Any time of the year, Perth County is a great place to visit, so come watch the seasons change while enjoying some of the most enjoyable things to do and see in the area. Below, we explore a few of your options for indoor and outdoor activities you can explore. From the town of Mitchell, Monkton, the village of Millbank, Milverton, the town of Listowel and the picturesque village of Shakespeare, you'll be surprised at all there is to do and see in the beautiful area of Perth County.
Parks, Gardens and the Great Outdoors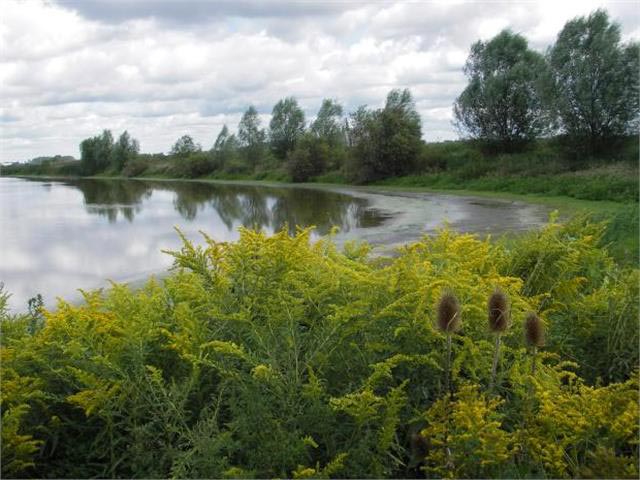 If you like to spend time in the great outdoors, you'll find lots of great spots in Perth County where you can reconnect with nature and enjoy some fresh air and beautiful sights. Visit the many local parks, including:
Thames Nature Trail & Wetlands
North Perth Trail System
Atwood Lion's Park
Mitchell Lion's Park
Memorial Park Listowel
Golfing & Cycling
For the avid golfer or seasoned cyclist, the region of Perth County is a must-see, with 6 spectacular golf courses to try your hand at. The area also boasts some of the best cycling paths around, perfect for advanced cycling enthusiasts seeking a challenge, or the casual riders looking to enjoy a casual ride along a peaceful country path.
Golfing
The Listowel Golf Club
Tralee Golf Course
River Valley Golf & Country Club
Science Hill Country Club
Mitchel Golf & Country Club
St. Marys Golf & Country Club
Cycling
G2G Rail Trail
Stratford Cycling Tour
St. Marys Loop
Farms, Food Shops and Boutique Shopping
From exciting antique finds to homemade delectable treats, you can't expect to find unique and tantalizing treats while shopping in Perth County. Perth County is also home to some wonderful local farms, specializing in exceptional farm-fresh produce, meat and dairy items. Take part in the local culinary culture and visit the many great farms throughout Perth County.
The Dublin Mercantile: Find unique home décor items and treasured antiques.
The British Touch: You'll feel like you've escaped to Britain, with a large selection of imported foods and British gifts.
Millbank Family Furniture:  Find handmade quilts, crafts and wood furniture in this 10,000 square foot boutique.
Stonetown Artisan Cheese: Experience award-winning, locally-sourced cheese and take part in tours and tastings.
Hoovers Maple Syrup & Sap Shack: Taste locally-made maple products and tour their local sugar bush.
Shakespeare Brewing Company Craft Brewery:  A local favourite – this brewery is not to be missed. Serving small-batch beer made with local ingredients.
Fresh Start Bakery: Located in a historic Post Office, this bakery offers treats for every taste to enjoy.
Atwood Heritage: Find traditional Mennonite summer sausages and meats.
TNT Berries: Pick your own or ready picked fresh, local berries.
Heritage Buildings & Historical Destinations
Perth County is filled with character, charm and exciting historical locations. Be sure to visit Perth's wonderfully preserved historical sites and learn about its rich history.
Stratford Perth Museum:  A partner to the Stratford Festival, the museum showcases a number of exciting exhibits throughout the year. Enjoy outdoor ice skating and snow shoeing during winter months.
Stratford-Perth Archives: An impressive collection of local historical documents from Perth County and Stratford.
Fryfogel Tavern & Arvoretum:  Tour this 19th-century building which once served as a stagecoach for incoming settlers. Surrounded by beautiful parks and trails.
Visit Perth County and stay at The Parlour Inn
There's so much to see and do in Perth County, you'll want to stick around for a couple of days to ensure you get to it all. Book your stay in Stratford at The Parlour Inn so you can easily access all the fun indoor and outdoor activities our area has to offer.