Ancient masterworks by Shakespeare as well as the best of contemporary playwrights like Gilbert and Sullivan find a home at the Stratford Festival, the crown jewel of theatre experiences in Ontario. Presented live in Stratford Ontario, Stratford Festival participants get transported into faraway worlds and ancient times, all for the price of a few theatre tickets.
This season's festival promises to be an unexpected feast for the senses. Here is an in-depth look at the Festival Theatre.
A Little Background…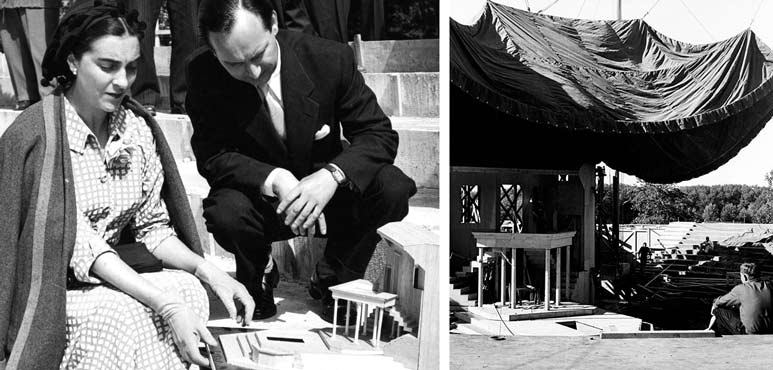 The concrete amphitheatre and main stage of the Stratford Festival were conceived Tyrone Guthrie and designer Tanya Moiseiwitsch (for which the stage is named). For the first 4 seasons of the Stratford Festival (1953 to 1956) the performances were all held in the outdoor amphitheatre, covered by a large canvas tent. In 1956 work began on the permanent theatre, that is today known as the Festival Theatre. The theatre, designed by Robert Fairfield, has a circular floor pan and roof to echo the original canvas theatre. The Festival Theatre was completed in 1957.
Visiting the Festival Theatre
The Festival Theatre remains the largest venue of the Stratford Festival and offers seating for approximately 1800 people. No seat is more than 65 feet from the stage. The theatre is located at 55 Queen Street, on the grounds of Upper Queen's Park. It is surrounded by the beautiful Arthur Meighen Gardens.
Some parking is available along Richard Monette Way in Upper Queen's Park. More parking is available adjacent to the theatre and at The Avon Theatre. The theatre is just a short walk from the downtown area, so walking is also a good option in the summertime.
The theatre itself offers ample concession options and washrooms. The design of the theatre means visitors can expect an excellent view of the performance from any seat in either the orchestra or balcony sections. As with many performing arts theatres, you may find leg-room and space for your coats and purses limited in this theatre. There is a small café and a gift shop. The lobby often hosts small concerts or talks about the performances.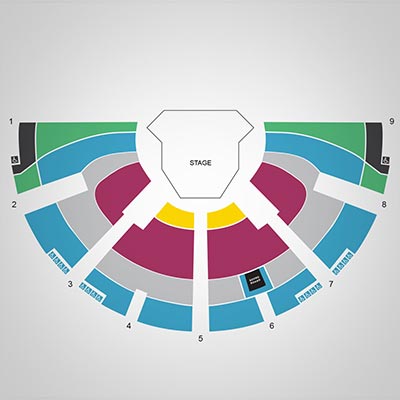 Take a virtual tour of The Festival Theatre
Visiting the festival this weekend? Come visit us for lunch or dinner at The Parlour Steakhouse